The Ultimate Guide to Linkedin Live: How to build your personal brand using live streaming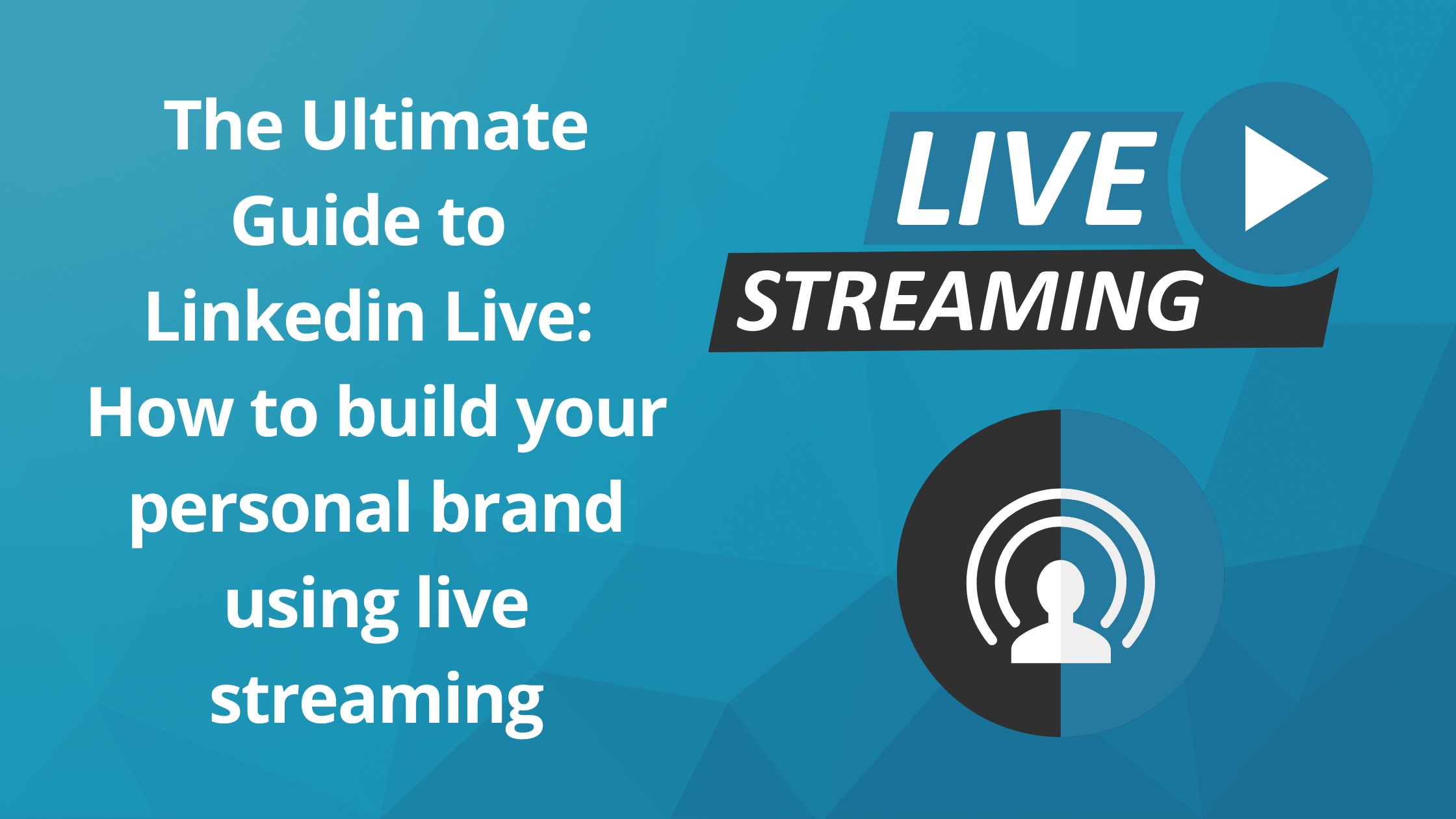 LinkedIn is more than just cold calling and networking; it's a real content platform where 2 million pieces of new material are published every day.
LinkedIn is the first website that nine out of ten executives would visit for professionally relevant information.
In 2019, businesses have started to utilize Linkedin's new live-streaming technology.
LinkedIn Live is a new way to engage with your customers and followers. It's like Facebook live, but it has some additional benefits that make it worth adding to your marketing strategy.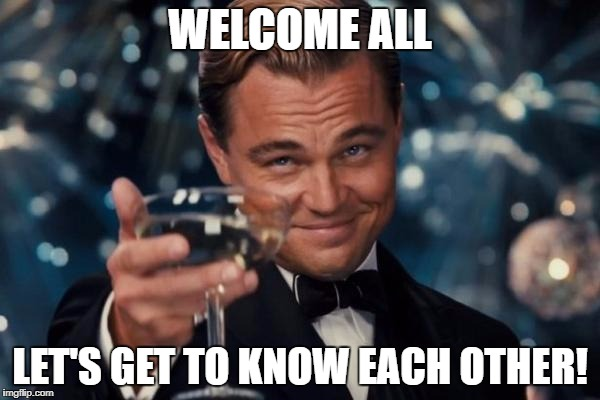 There are many different ways you can use LinkedIn live; we will cover the basics in this blog post and give you some ideas for how to integrate LinkedIn live into your content marketing plan.
What is Linkedin Live?
LinkedIn Live is a live streaming option that allows you to broadcast and share live videos with your audience to increase interaction and develop closer relationships.
In reality, professional LinkedIn Live videos get seven times more reactions and 24 times as many comments than similar native videos produced by the same people.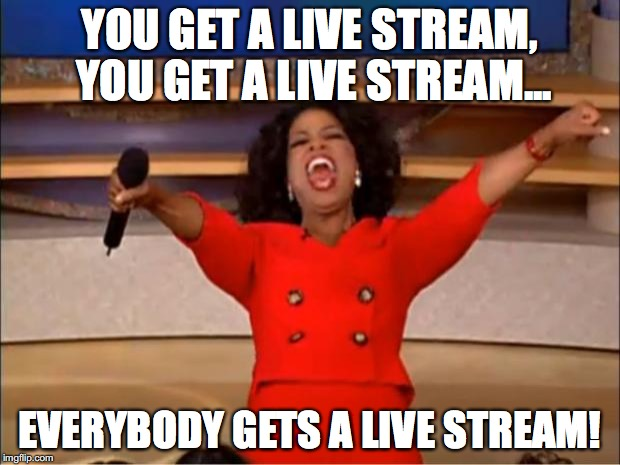 LinkedIn, sometimes called the professional social media network, is an excellent platform to broadcast live videos since you may really get to know your audience and interact with them in a way that businesses have not been able to do previously.
LinkedIn Live vs. LinkedIn Events
The best approach to utilize LinkedIn Events is for community building, and they're ideal for bringing together a curated audience.
Imagine it as a secure location to interact with event attendees before, during, and after the live broadcast.
You may post your event's unique URL on your platforms, but only people who are there may view the Linkedin Live video.
All attendees will be notified when you go live. You may easily check the list of event participants after an event has ended.
In 2020, LinkedIn announced a merge between LinkedIn Events and Linkedin Live, combining these two products into a new virtual events platform. These features allow companies to broadcast live videos directly to LinkedIn Event attendees using these tools.
For those granted permission to broadcast to LinkedIn Live, simply create an event, choose "online-only," and on the day of the event, open your streaming tool and pick the event as the stream destination rather than your company's Page. When the event starts, attendees will be notified.
How to live stream on Linkedin Live?
LinkedIn Live is similar to going live on other platforms. However, because this technology is still quite uncommon, streamers must jump a few extra hurdles.
Let's go through the process of how to use LinkedIn Live in five easy steps.
Review the Linkedin Live Video Access Criteria
Check if your Linkedin account fulfills the criteria for streaming on LinkedIn Live before you submit an application. This includes a list of standards related to audience size, recent content sharing, and so on.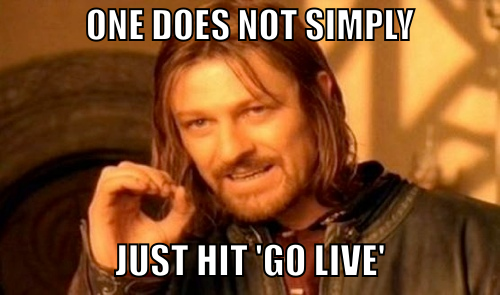 LinkedIn Live Video allows approved members and Pages to broadcast live video content to a LinkedIn profile, LinkedIn Page, or Event.
If you'd like to become a LinkedIn Live broadcaster, you can review the Linkedin Live Video access criteria.
Submit Your Application
It's time to submit your application once you've confirmed that you meet the requirements for live streaming on LinkedIn Live.
The application is very basic. Simply submit an alternative email, choose whether you want to stream as a member or a page, and paste the URL of your profile or page.
In addition to the criteria that must be met for approval, LinkedIn Live offers its applicants some additional recommendations, including:
Check to see whether the Article and Activity parts of your profile are set to "Public."
Use two-factor authentication
Check to see if any of the material on your LinkedIn page or profile is professional and courteous.
Within three to four business days, the status of your application is updated to indicate whether you've been given access.
Please be aware that not every LinkedIn Live application is accepted.
Choose a Streaming Solution
When your application has been approved and you've been granted access to LinkedIn Live, it's time to get started setting up your streaming tool. A Live streaming platform is required for live streaming your native video on LinkedIn.
You can select from one of LinkedIn's recommended partners, including Vimeo, StreamYard, and others.
Start Streaming
After you've set your streaming preferences, it's time to begin broadcasting your first Linkedin Live video. Starting a live stream might be a little scary, especially if you're not used to speaking in front of an audience.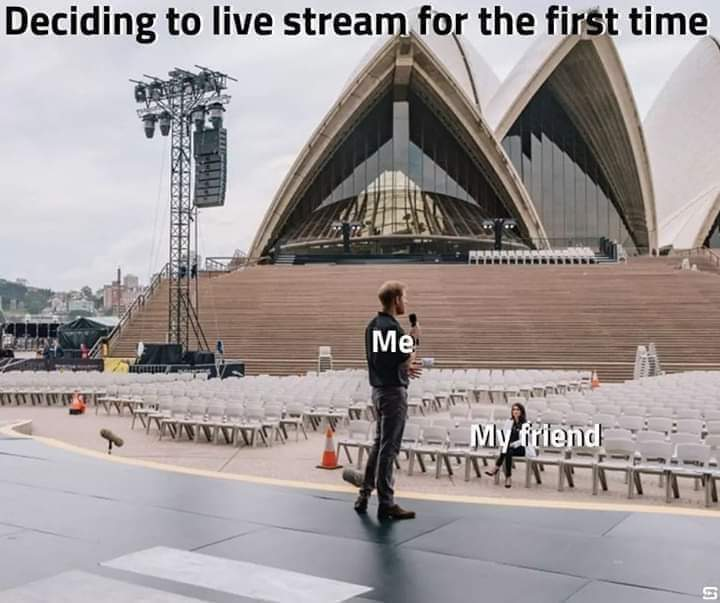 When performing a speech, you must project confidence and appear to be in command of the situation. Your audience will respond to your energy, so keep it up.
Remember to remain present and enjoy the moment while you're at it.
Best Practices for Using Linkedin Live Events
So, now you know how to produce a LinkedIn Live video. What is it take to create an outstanding one, though?
Make your message relevant to your target audience.
Knowing your target audience is critical for creating interesting content.
The majority of LinkedIn's audience is educated, business-minded people, as well as students and senior employees.
To be successful on LinkedIn Live, stick to themes that perform well and are connected to your brand in some way. Knowing your target audience is also crucial for producing relevant content.
Here are some easy tips for achieving it:
Review your Page metrics: Examine who you're targeting, and what types of content appeal to them the most.
The Communities Hashtags feed is a good place to start. The Communities panel is located on the right-hand side of your Page admin view. You may link your Page with up to three hashtags here (try a combination of niche and broad ones). Click a hashtag to see a stream of posts that uses the same term, which may assist you to figure out what's hot in your sector.
The Content Suggestions feature can help you discover the most popular content to broadcast your native video using Linkedin Live. Filter your target audience by industry, function, location, and level of seniority to see which subjects are currently trending in real-time. Then use these concepts to create a live stream for yourself.
Pick a unique topic
Sure, you can use Instagram and Facebook to broadcast live videos. But that doesn't imply the same video will perform on all three platforms.
Make sure you come up with unique ideas for LinkedIn—topics you wouldn't discuss anywhere else.
LinkedIn Live is a great opportunity to give viewers an exclusive look at your company culture, share insights about industry trends, or broadcast a panel discussion with experts.
Set a schedule
When it comes to successful marketing, consistency is crucial. Set aside a specific time each day, week, or month to stream. Your followers will be aware when your next post is coming up this way.
Promote your Linkedin content
Before going live, set aside plenty of time for promotion.
On a wide range of social media platforms, reach out to your community. This includes all social media sites, as well as your website and newsletter. You may adapt your approach for each platform to achieve better outcomes.
Mobilize your LinkedIn community
Make sure you tell everyone about it on LinkedIn as well. Invite all your professional social network including current and former workers, friends, and connections to follow your profile or page so that they are immediately notified when you go live.
Schedule some promotional postings ahead of time. Tag any special guests (if they have Pages), and add a few well-chosen hashtags.
Keep your hashtags relevant, on-brand, and specific—but don't forget to use #LinkedInlive!
Check out our complete guide with the "Top 100 LinkedIn Hashtags 2022: How to use them".
We've compiled the top 100 popular Linkedin hashtags for 2022 so that you can use them in your next Linkedin post and increase engagement!
Practice and Learn by doing
Mistakes can occur, especially when live video is involved. Get the most out of your footage by practicing ahead of time.
Create a list of significant points to cover during the video if you're going alone. Send your questions ahead of time if you're interviewing a guest speaker.
Organize a practice run-through to ease everyone's anxiety while keeping it new. That being said, don't rehearse too much. When it comes to social video, authenticity is very important.
It's tempting to memorize your video word-for-word, but this isn't the case. Avoid that if possible so you can make your video more natural (and more engaging).
Go long
Because they must first join in and begin participating, it might take some time for people to get involved in real-time videos.
Stream for at least 15-20 minutes so that viewers have enough time to participate.
You may also bring up your discussion topic several times throughout the stream. Because your video is live, there's a good chance that not everyone has witnessed the beginning. You can be certain that everyone is updated this way.
Make a fantastic description.
The description portion of your post will now be hidden in the search. To take advantage of this prime real estate, front-load your write-up.
Begin your video description with the most essential details. Begin with a little overview of what the video is about. Check to see whether the keywords and speaker names are included in the first sentences.
Add a couple of hashtags at the end of your description using the rest of your space (use #LinkedinLive) to outline key points, useful links, or video highlights.
Make a clear call-to-action in your Linkedin Video.
Add a clear, compelling CTA to your description and Linkedin Live video. Use simple, direct language that encourages people to take action.
You could, for example, encourage people to subscribe or tag a buddy. You may also use this technique to market a new product, event, white paper, or blog entry.
Optimize your LinkedIn profile
A good video may acquire a lot of attention. Make sure your LinkedIn page is up to date:
If you're an individual, double-check your LinkedIn profile. Use a professional headshot and update your job history. Create a catchy, short headline that piques people's interest.
Make sure you've completed all of your Page if you're a company. According to insights from LinkedIn, full Pages receive 30% more views than half-finished ones.
Content ideas for Linkedin Live Videos
It's time to put your live streaming plan in place now that you've covered all of the best practices and technical details.
You may use Linkedin Live video to accomplish a variety of objectives, but we've compiled some of the most popular content strategies broadcasters are seeing results when using Linkedin Live.
Interact with your audience
Live video, more than any other type of video content, can create real-time discussions with your professional audience.
LinkedIn live streamers should interact with their audiences both during and after their broadcasts to make the most of this feature.
Here are some of the greatest methods to interact with your audience:
• Host a "Ask Me Anything" session with a senior executive
• Interview a business partner or an influencer to learn about their daily routine
• Organize a book club with a "What am I reading?" section, with suggestions and ideas.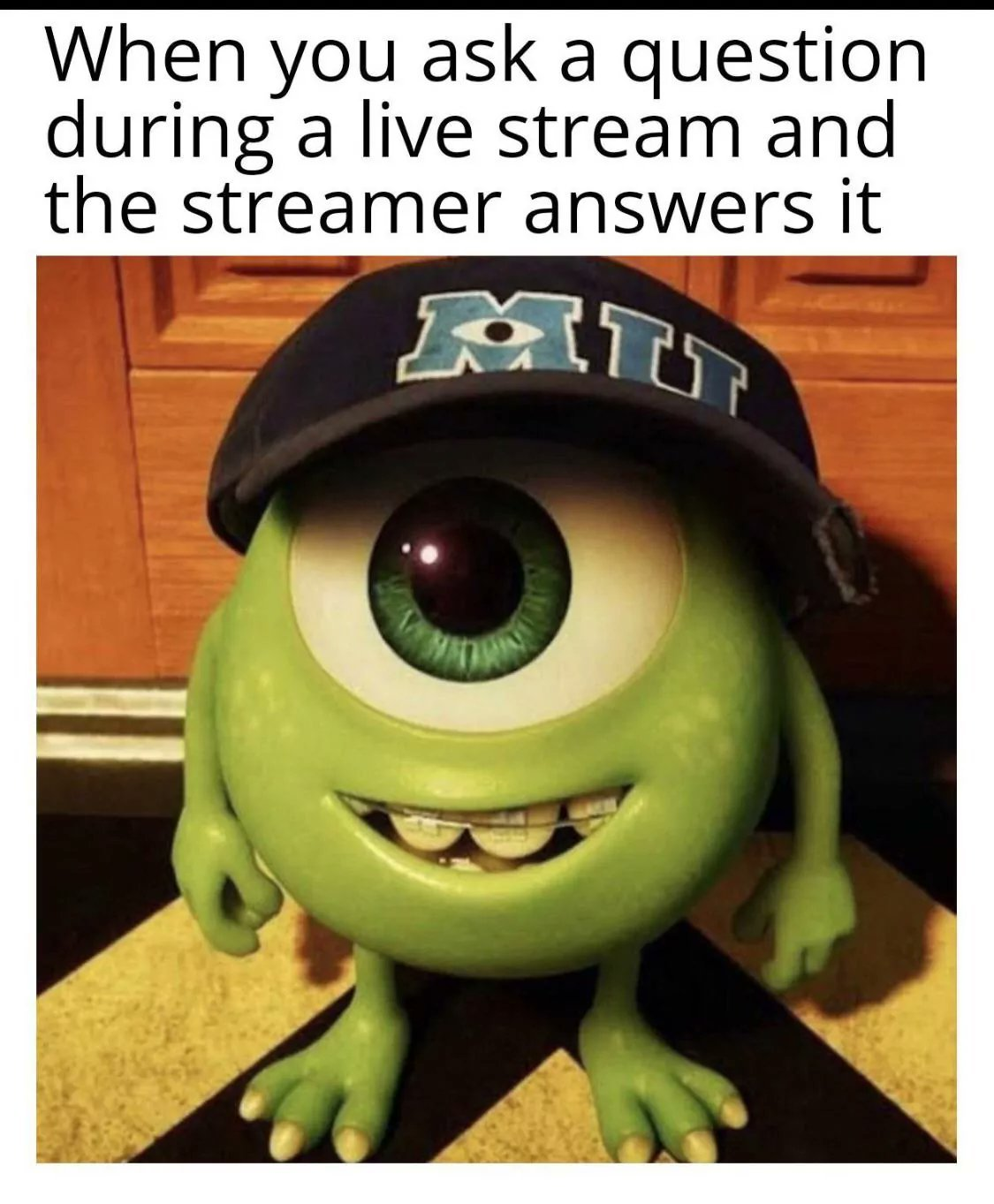 Showcase innovation
Due to its link with forward-thinking technology, live streaming can be an effective and genuine way to display your brand's creativity and originality.
Here are a few examples of how we've seen companies and individuals demonstrate their creativity using live videos.
Uncover a cutting-edge new product or service (with special deals available throughout the streaming)
Highlight successful collaborations with other innovative firms.
Demo a brand new product or feature
Talk with a software developer or a member of the R&D team to discover how they go about developing their products.
HR and Corporate Branding
Candidates are seeking more than a job description; they want to know what it's like to work for your firm.
Take candidates behind the scenes to show your talent brand some love with these suggestions:
• Host a hiring manager's FAQ about an open position.
• Take your audience on a workplace tour and ask them what they want to see.
• Check out what goes on behind the scenes at team-building activities.
• Highlight your company's social responsibility programs and initiatives
Highlight your Events
Events are an important element of any content plan.
Live experiences are defining moments in time that may generate extremely strong brand connections for viewers.
In the world of live events, you can now reach out to your target audiences all around the globe and have them attend in real-time thanks to Linkedin Live.
• Live stream a keynote or presentation
• Let attendees get inside your business and see what it's all about by going behind the scenes.
•Give an overview of your company's activity during the event.
•To get immediate insights, interview a key speaker.
• Reach out to the crowd and get their thoughts while also allowing your viewers to pose queries.
Celebrate your accomplishments
Celebrate your company's greatest achievements in real-time with your professional network by live streaming them online.
Here are some examples of how we've seen organizations bring key moments to life using Linkedin Live:
• Make a live announcement about a merger or acquisition.
• Celebrate one of your company's landmark occasions such as major anniversaries
• Congratulate individuals on major career advancements or important hires.
• Deliver a speech on personal achievements.
Why live videos are important on Linkedin?
LinkedIn has the world's largest professional community, and a lot of it is likely to weary of seeing the same stuff.
You may use LinkedIn Live to interact with your business audience and offer valuable information.
Linkedin Live streaming allows you to tell a story and we all know, that everyone loves a good story.
Another compelling reason for you to begin live streaming on LinkedIn right now is because of your first-mover advantage. LinkedIn Live is experiencing a lot of growth, and several businesses are undecided about whether or not to go live.
Furthermore, we may anticipate LinkedIn to try and profit from live streaming features in the future. You may use this strong function right now without ads interfering with your content, which is great.
Here are three more reasons to consider using Linkedin Live:
One-stop-shop for virtual events
LinkedIn Events helps you encourage participation and networking before, during, and after an event. It also allows you to collect attendee emails and receive thorough post-event statistics.
You may now stream your live event without leaving the platform, which means you can have a virtual event and live broadcast all in one location using Linkedin Live.
This provides for a more seamless virtual event experience for you and your audience.
High-precision audience targeting
Another major advantage of using LinkedIn Live is that it allows you to reach out to a large portion of the site's users, who are mostly professionals.
This can result in a significant boost in lead quality when compared to other social media and live streaming platforms, where audiences are frequently broader.
Professional credibility
The professional environment of LinkedIn Live sets it apart from the competition.
Viewers are more likely to trust your material if you stream using your real name or the LinkedIn page of your company. For example, LinkedIn was recently named the most trustworthy social media network.
Similarly, on LinkedIn, interaction is typically more meaningful. The lack of anonymity encourages users to have a more valuable dialog and discourages things like unpleasant remarks and trolling.
Next Steps: How to Build Your Authority on Linkedin
Great! You've learned how to use Linkedin Live Videos to improve your content and interaction by using Linkedin Live Streaming.
The next step is to demonstrate that you're an industry expert to those who visit your Linkedin page. Or, that you are a reference for your network of contacts.
One of the most effective ways to build authority on Linkedin is to share content and get engagement.
If your post has a large number of likes and comments, it can get your visitor's attention.
The best way to automate and consistently have more engaging posts is to use a tool like Linkboost.
With Linkboost you can generate qualified engagement and increase up to 10x the usual reach of your publications on Linkedin.
Still not familiar with Linkboost?
Watch this introductory video to learn your first steps!
Ready to get started? Click here and take the test!