Is the Open to Work Linkedin Feature Working Against You? (#opentowork)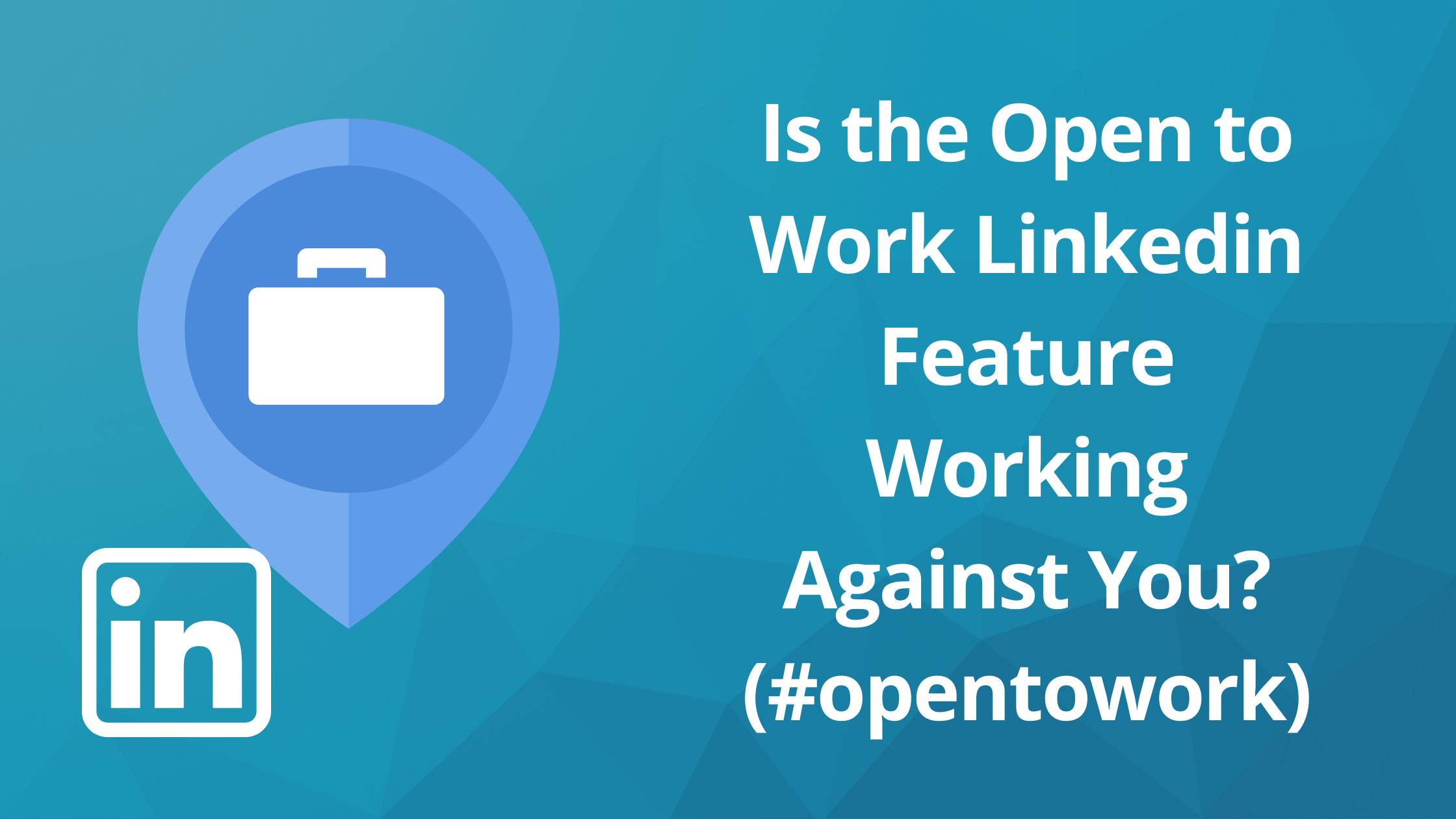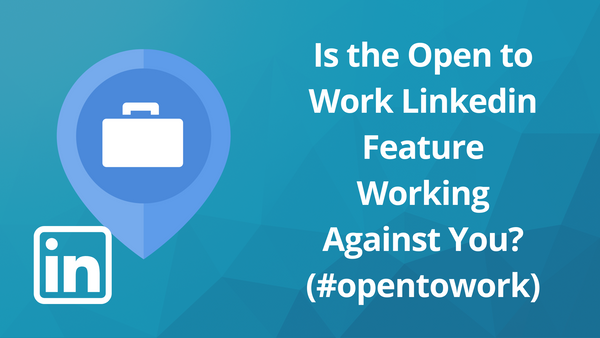 LinkedIn open to work feature has been a hot topic lately.
In this blog article, we'll examine some of the drawbacks and benefits of utilizing the "Open to work" photo frame while also looking at a few of the reasons why it could be harmful to your job search.
There is some research showing that people are willing to help those who are actively looking for a job.
However, some Linkedin recruiters are not using this alert as expected. Is the #opentowork something you should embrace on Linkedin? We will help you decide!
In this blog post we will analyze:
1) Open To Work: How to enable it
2) How to modify or remove it
3) What it looks like to a Linkedin Recruiter
4) The Benefits: Why Should You Consider It?
5) The drawbacks: Why it's hurting you instead of helping
6) Is there a better approach? What are your options?
How to Enable the Open to Work on your Linkedin profile?
To use the Open To Work feature, follow these steps:
Select the Me option from the top of your LinkedIn home page.
Click View profile.
Click the Open to button.
Select Finding a new job.
5.  In the pop-up window that appears, fill in the requested information.
You may decide whether all LinkedIn members or just recruiters are able to view that you're looking for work.
If you choose to share with all LinkedIn members, your profile photo will be encircled by an Open To Work photo frame.
6.  Click Add to Profile after that
How to edit or remove it from my profile photo?
You may instantly modify or eliminate the Open To Work option from your LinkedIn profile at any time:
At the upper right of your LinkedIn homepage, click the Me symbol.
Click View profile.
From the "Open to Work" box (at the top of your profile), click the Edit button.
Follow the steps to update your previous information.
Click Save.
Click Delete from Profile to turn off the functionality. You can re-enable it at any time, but your previous choices will not be saved.
How it appears to Linkedin Recruiter users
LinkedIn Recruiter is the world's most popular recruiting software, with tens of thousands of recruiters using it every day to discover top talent.
They may utilize advanced filters and keywords to locate the finest applicant for open positions with this powerful people search tool.
Recruiters can quickly narrow down their search for qualified candidates by selecting Linkedin members who are #OpenToWork and meet their job requirements.
The Benefits: Why Should You Consider It?
We know that the job market is tough, but the good news is that people are ready to assist people in their network who are seeking employment.
According to recent polls, 84% of people would be willing to assist someone in their network who had lost their job in finding a new position.
On LinkedIn, we're seeing that it's happening, too. Thousands of people are looking for assistance and their community is responding by providing advice and resources, establishing connections, and posting job listings.
The major question is whether being unemployed puts job applicants at a disadvantage compared to those already in employment.
According to a Linkedin analysis of its data and feedback from hiring executives, it does not.
Open to Work Boosts Recruiter Contact Rate
LinkedIn data suggests that having Open to Work on your LinkedIn profile increases your chances of receiving a recruiter message by 2X. That implies there are twice as many job possibilities.
This will also assist you in getting better job recommendations and setting up job alerts for jobs that match your criteria, allowing you to be among the first to apply if a suitable employment opportunity comes available.
It's important to submit your application as soon as possible since hearing back within a week can boost your chances of getting an answer by up to 4X.
Since launching in June, more than three million members have opted to add a public #OpenToWork photograph frame, and Linkedin data demonstrate that they are, on average, 40% more likely to receive an InMail from a recruiter.
OpenToWork: Connects You to the Right People
Linkedin members who use a public Open To Work photo frame are 20% more likely to receive replies from their community, according to the most recent research.
Finally, if you come across an open position at a company where you know someone, consider asking them to recommend you for it - according to a recent job search survey, nearly 90% of hiring managers value referrals when filling an open role.
It's now time to look at the other side of the debate. Why you should not utilize the Open to Work Linkedin feature.
The drawbacks: Why it's hurting you instead of helping
When it comes to Linkedin job searching, there is a widespread belief: recruiters are looking for the right candidate, not the right job seeker.
The new Open to Work feature does not serve as a "green light" to contact someone about open positions.
Rather, recruiters are leveraging LinkedIn's vast pool of professionals with specified searches on relevant keywords, skills, titles, and industries to find the best prospects.
You won't have an edge.
Telling a firm that you're open to work on your profile photo gives you no inherent advantage over other job applicants. In fact, it can de-value you.
You need to concentrate on your talents and how well you fit the job. Companies aren't charities, so there's no requirement that they employ you simply because you need and you are open to.
The company is the focus of a job search, not you.
To be hired, you must show that you are the answer to one of a company's problems.
When you have a photo frame that says #OpenToWork, you're subconsciously implying that you're focusing on yourself, kind of desperate, and available. But maybe too available.
People often desire what they are unable to obtain. Things that are in short supply are generally more appealing.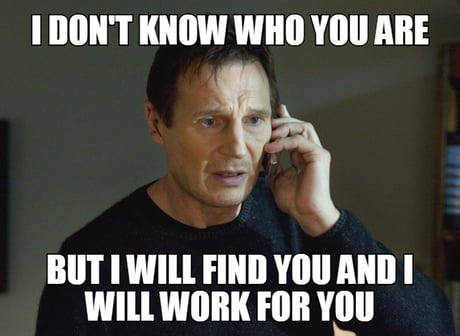 You'll be contacted anyway
If an employer uses LinkedIn to look for people and your profile appears in their search, they will contact you whether or not you have the open-to-work indicator displayed (as long as you qualify for the position).
There are better ways of notifying your network
You should utilize targeted content in your job search to get assistance. You should send emails, LinkedIn messages, or blog articles that are much more targeted than the few fields provided using this functionality.
You want your network to be able to assist you as simply as possible, and this LinkedIn functionality falls short. It's also inactive; people in your network must accidentally come across your profile in order for them to discover that you're seeking for a job.
What should I do then?
Work hard on your Linkedin homepage
The most important thing you can do to get recruiters to your LinkedIn profile makes it SEO optimized and packed with relevant content that attracts the appropriate people.
Consider your profile as a kind of online reputation that reflects your past accomplishments while also qualifying you for the job you want in the future.
If you want to move into another sector or line of work, this is crucial—you'll need to attract recruiters from the target industry. To do so, use your "About" section in your profile.
Your headline should be optimized for keywords and titles, not your workplace.
As a recruiting consultant, I'm always looking for SEO-focused terms to add value and generate leads. So be sure to invest your highest efforts into all 50 distinct possibilities.
Instead of simply including the phrase "Open-to-Work" in your profile photo, having the proper information in your header and an effective profile may help you stand out as a qualified applicant to HR recruiters.
If you still want to disclose it in your profile, LinkedIn allows you to set a more concealed notification for the recruiter's eyes only on your profile page, which can help clarify your desired work preferences without broadcasting your job status to your network.
Targeted outreach
Another excellent idea is to contact key individuals in your network. This is already a substantially warmer encounter than just changing a setting and hoping someone notices it.
When a candidate makes a digital handshake by reaching out with a conversation rather than immediately providing a resume, it shows good judgment and professionalism. It has an excellent effect on hiring managers as well.
The objective should be to schedule a lot of meetings with people who can assist you in finding possibilities now or in the future.
Build social proof through your content
Linkedin is the place to share your expertise with your network. You can share your insights, case studies and publish any research you've conducted in your industry.
Having strong industry knowledge and unique viewpoints can make you more appealing to other Linkedin members (and recruiters).
One of the best ways to build authority and social proof is through engagement in your content. If your post has more than 100, 200 likes and some comments, this can attract the recruiter's attention.
You can always encourage engagement prompting your colleagues to like and comment. But the best way to automate and consistently having posts with higher engagement is by using online tools such as Linkboost.
With Linkboost you can generate qualified engagement on your posts and 10x the usual outreach.
Still not familiar with Linkboost? Watch this intro video to learn the basics!
Ready to get started? Click here and try it out!