11 Proven Methods for Getting More Connections on Linkedin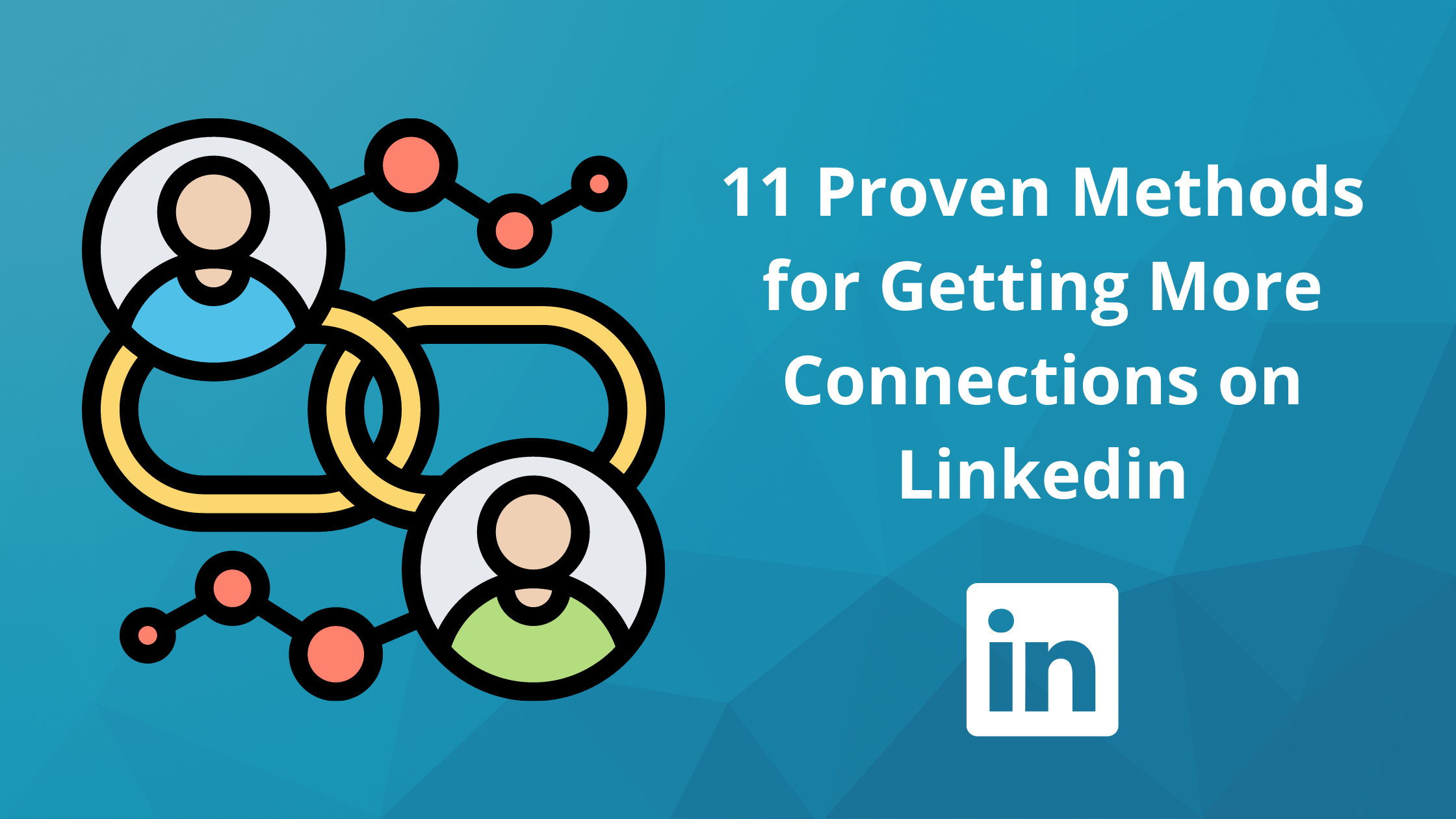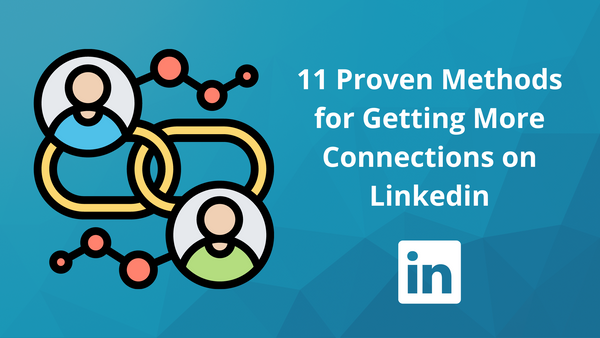 LinkedIn is the go-to platform to network with professionals and do business.
But LinkedIn currently has limited invitations and it is getting more difficult to get new connections. The goal is to keep a quality network of people and to cut down on spamming.
How do you increase your Linkedin connections in this scenario?

In this post, we will share 11 proven methods for increasing your connections on Linkedin.
Let´s get right into it!
1 - Share meaningful and authentic content
The percentage of Linkedin users who write posts is very low. And the percentage of users who write good content is lower.
However, it doesn't take a novelist to write good content.
The internet is oversaturated with basic, pre-made templates for Linkedin and other social media. You don't need to make your writing perfect. Real connections on Linkedin are trying to look for people who mean what they say.
Turn your content into your story
People often don't consider their Linkedin network as a place to share personal stories, but it can be. You can always mix work and personal life stories with your connections on Linkedin.
Give your Linkedin network a glimpse into who you really are not just what you do for work.
Share something that has meaning or impact on other people´s lives. This will help them relate with you more and they may feel compelled to connect with you after reading it.
2 - Join Linkedin Groups
Some people think that LinkedIn groups are useless. But they´re not. In fact, I would say they have the potential to be one of the most effective ways on Linkedin for increasing your connections if you use them correctly and take advantage of their features like discussions or polls.
It´s a good idea to join groups linked with the same profession that you work in. It doesn't matter if they are bigger or smaller, just join some groups and watch how people interact there.
Join discussions on topics related to your interests and share content relevant to those discussions. If it's an interesting discussion, don't be afraid to leave a comment or share it.
If you carefully select the groups, it can be a great way to target your requests for connections and get more replies to your LinkedIn connection requests.
3 - Tag LinkedIn influencers on a status update or comment.
It's generally a good idea to build and maintain strong relationships with LinkedIn influencers. You should only tag them in your post if you have first built up a relationship, and the post is relevant.
As a networking strategy, never spam influencers you interact with. Instead, comment or message them first and make sure to provide value before seeking the connection.
4 - Make the most of "People you may know"
LinkedIn can automatically suggest connections based on mutual employment history and education or those with whom you share a connection.
LinkedIn uses data it gathers from user phones to help generate more accurate recommendations.
Rather than protesting the automated systems that are taking over, use them to your advantage. LinkedIn will do much of the hard work for you, allowing you to start networking strategically.
Find these connections by clicking "My Network" and scrolling down to the "People You May Know" section.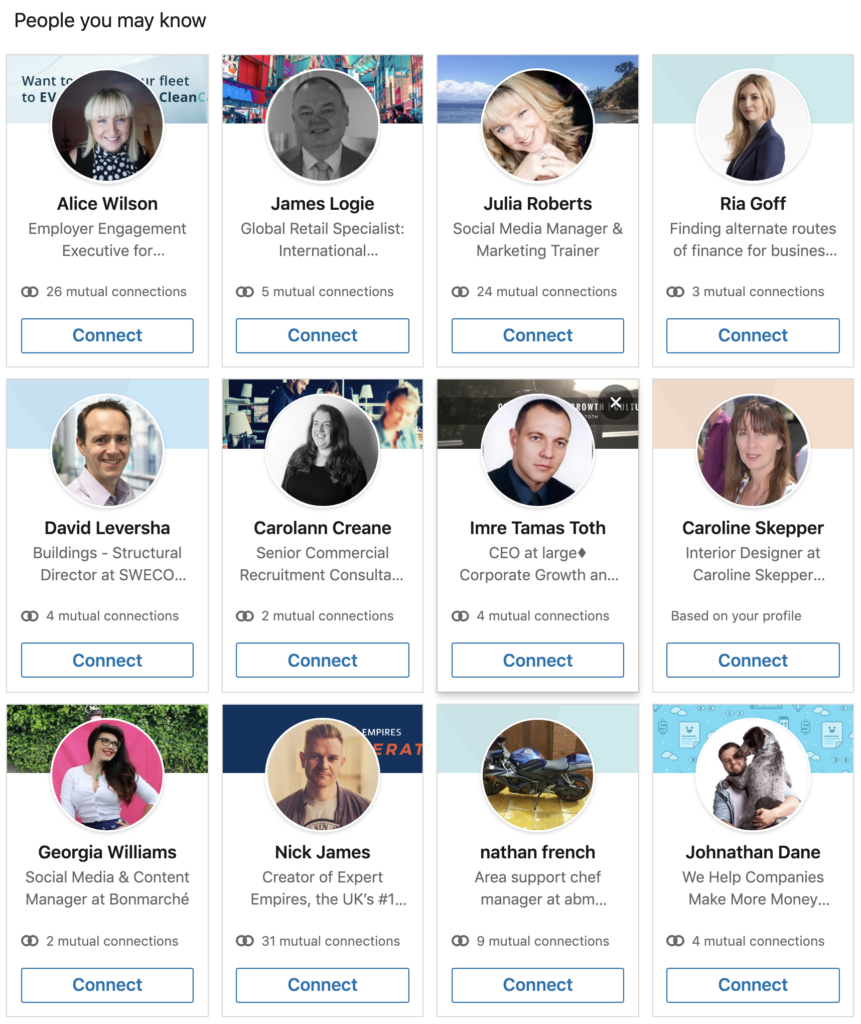 5 - Showcase your Linkedin profile
It´s important to have an active Linkedin account because this is the place where most people look for professionals in their field of expertise. People also want to know how they can contact you if they need your services.
LinkedIn is the best place to connect with people and do business, so you should make sure that your profile has all of the information necessary for someone who wants to know about you or work with you.
Sharing your LinkedIn profile link on other platforms such as email, text messages or chats can help you get more LinkedIn connections.
Add a link to your Linkedin profile when you are publishing content on blog posts and articles so that more professionals may connect with you for future collaborations.
You should also have a well-designed LinkedIn profile. Choose which picture attracts the most attention or tells more about your profession.
Add a background photo to make your personal brand pop and avoid buzzwords that don't highlight what you have to offer.
6 - Jump on discussions
LinkedIn is the best place to show what you know and share your opinions on any subject.
If you´re an expert in a field, people who are looking for help or advice will find themselves wanting to connect with you after reading your opinion.
Reading an article written by someone with more knowledge or experience than them can be very informative for other professionals who are browsing on Linkedin looking for new ideas.
You can start a discussion by asking questions, replying to comments, or answering them in the group you belong to. You never know, this could lead you to meet people with LinkedIn connections that have what it takes to help your business grow.
Sharing knowledge is one of the most effective ways to build authority in your field and grow a quality network of Linkedin connections.
7 - Bring in the LIONS (LinkedIn Open Networkers)
This tip works if you want to grow your number of connections, but not looking for specific profiles.
The idea of an open networker is to connect with many different people, including unknown connection requests. These conversations can be enjoyable, but it's not always necessary to accept invitations every time they are offered up.
However, the open networker will never flag a person as someone they don't know. This prevents him or her from being penalized by LinkedIn.
The acronym LION stands for "LinkedIn open networker". Most of the open networkers add the "LION" on their LinkedIn profiles and join special LION groups on LinkedIn.
A good way to increase your connections on Linkedin is by using an advanced search with the word LION as a filter so you can invite the open networkers in your field or target market.
8 - Setting actionable monthly growth goals
Getting 300-500 new connections on Linkedin monthly can be challenging, but by consistently sending invitations it gradually becomes more achievable.
A wide variety of automated tools on Linkedin help streamline your requests. They provide consistency but don't forget to work on your connection request templates. You don't want to risk having a spammy Linkedin profile.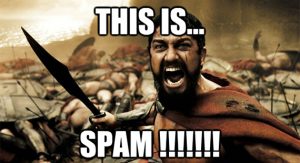 9 - Invite co-workers from past and present companies
If you have an impressive LinkedIn profile, consider reaching out to your past co-workers. You may not be in close contact with them but they can provide value for both parties.
The same goes for current co-workers. You may not know every person in your company, but chances are there is someone with LinkedIn connections that could help you out.
You can easily reach your target audience using the advanced search tool on Linkedin. Simply filter it by the company and you have tons of leads to increase your connections on LinkedIn.
Invite classmates from present and past schools
This technique also works well when inviting classmates from both present and past school years. LinkedIn can guide you in the same way that it has old colleagues. You can use Linkedin's advanced search as well.
10 - Add people who look at your profile
When you visit the "Who's Viewed Your Profile" page, look for anyone who has viewed your profile more than once. They may have found something of interest in what you shared or wrote. This suggests shared interests and a higher chance of establishing meaningful connections.
Naturally, these connections are much more likely to accept your request if they're already familiar with who you are.
You can also visit the profiles of people you want to talk to or view their recommendations for other professionals in order to make a connection with them.
This is a nice approach to keep increasing your connections even when you have already reached your weekly contact limits.
11 - Build social proof on your content
When you publish content that is relevant to your selected audience, people are more likely to view your profile, and as a result, you will have the opportunity for more connections.
One of the best ways to build authority and social proof is through engagement in your content. If your post has more than 100, 200 likes and some comments, this can attract viewer attention.
You can always encourage engagement prompting your colleagues to like and comment. But the best way to automate and consistently having posts with higher engagement is by using a tool such as Linkboost.
With Linkboost you can generate qualified engagement on your posts and 10x the usual outreach.
Still not familiar with Linkboost? Watch this intro video to learn the basics!
Ready to get started? Click here and try it out!