What is the 1st 2nd 3rd in LinkedIn and How to Get More Connections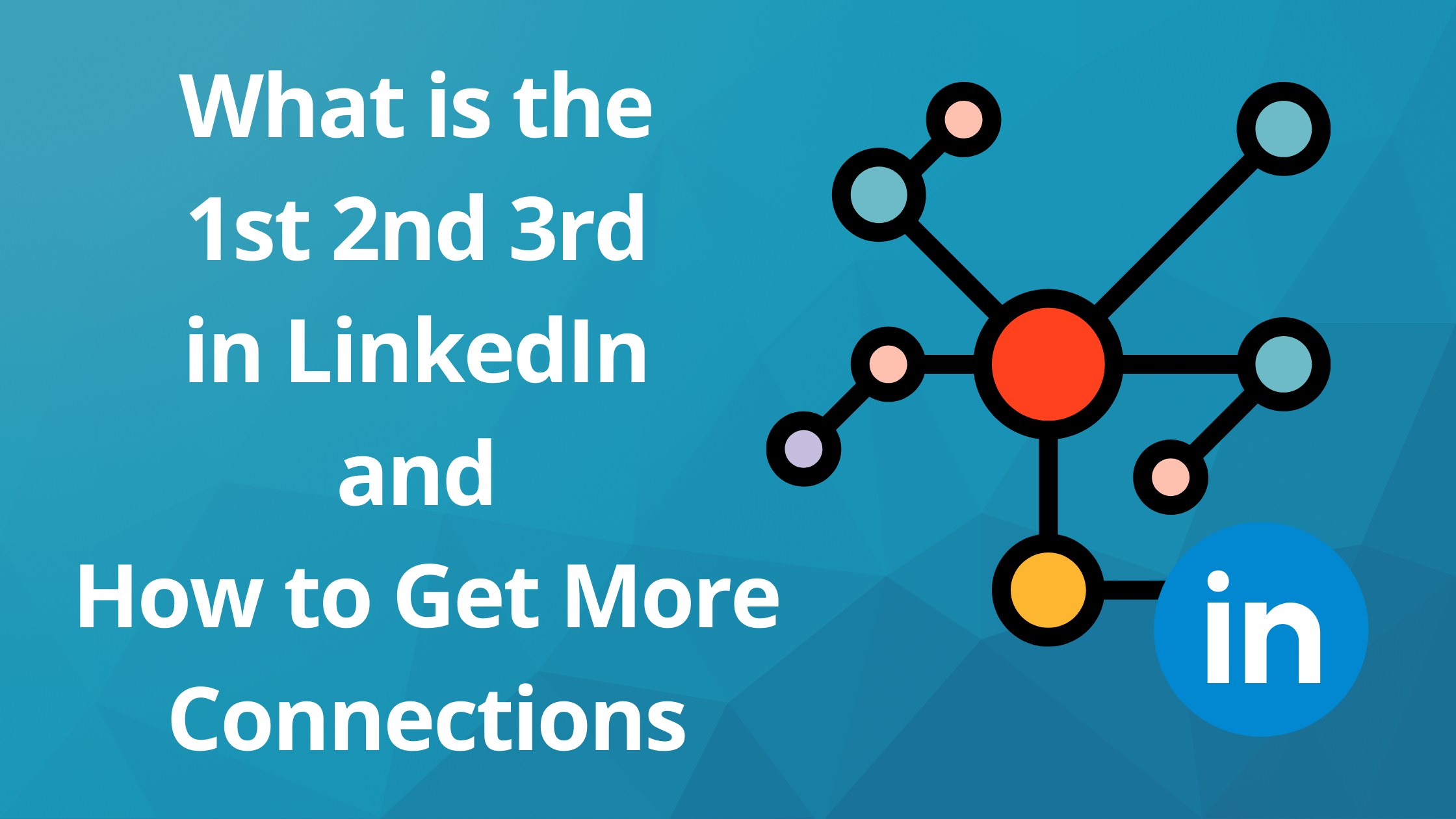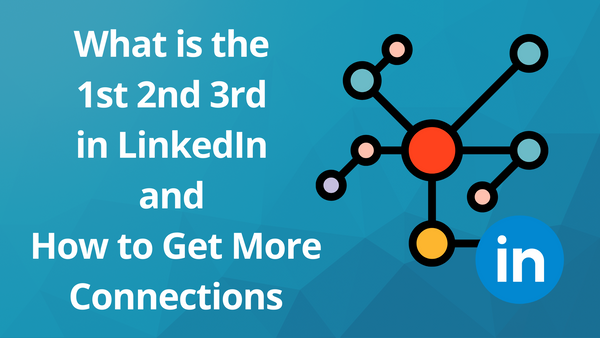 LinkedIn is a social networking website that allows users to create professional connections with other people.
LinkedIn has three different connection levels, and it can be confusing what the 2nd level means. In this blog post, we will go over the 1st 2nd and 3rd connection levels in LinkedIn so you know how they work and ways on how to increase your Linkedin connections.
The three degrees of connections on Linkedin members
1st degree connections
People you're directly connected to because you've accepted their invitation to connect, or they've accepted your invitation. You'll see a 1st-degree icon next to their name in search results and on their profile. You can contact the LinkedIn member by sending a message on LinkedIn.
2nd degree connections
People that you share a first-degree connection with. You'll see a second-degree icon next to their name in search results and on their profile. You can send a Linkedin invitation by clicking the Connect button on their profile page, or by contacting them through an InMail.
3rd degree connections
People who are connected to your 2nd-degree connections. You'll see a 3rd-degree icon next to their name in search results and on their profile.
If their full first and last names are displayed, you can send them an invitation by clicking Connect.
If only the first letter of their last name is displayed, clicking Connect isn't an option but you can contact them through an InMail.
You'll notice that some people have no number next to their name. They don't show up in your network and can only be reached with an InMail.
However, there is a way around this. If you're in the same LinkedIn groups as your target LinkedIn member, but they're not in your network, you can still message them directly and then send a connection request.
Your network and your degree of connection on Linkedin
Your network and your degree of connection to other members are important to many in your field. 2nd level connections may not feel like a big deal, but they are actually the most valuable of all three levels because you have more access and communication with them than any other LinkedIn connection type.
2nd level connections can see your profile without needing an invitation or request from you, this means that 2nd level connections can view your network as well. 2-way connection conversations are allowed with 2nd level connections, and these individuals have the option to send a private message at any time.
LinkedIn etiquette
When it comes to LinkedIn, you should connect with anyone that you think can help your career or provide value to your business. This includes co-workers, clients, employers, and people in related fields. For B2B salespeople, this would include people who might be persuaded by what you're selling.
When you're considering how to reach out to someone on LinkedIn, tailor your message toward them. Don't just send the same generic message to a bunch of random people.
Personalized messages on the connection request
If you're sending a connection request to someone 2nd level, then it should be personalized. Don't just send the same message over and over again with different people each time because this can make you look like a spammer. 2nd level connections can see these kinds of connection requests, so you don't want to give them a reason not to accept your 2-way 2nd degree connection.
When sending personalized messages on LinkedIn, follow the golden rule: treat others as you would like to be treated yourself. If someone sent me a message asking for my 2nd degree connection with no other explanation, I would be likely to decline.
If you're 2nd level and you don't want to accept a 2-way 2nd degree connection, just click the "I don't know this person" option when receiving their request. This way they won't see your profile information but will still have the option to send a 2nd-degree connection request.
How many 1st connections can you have on Linkedin?
To ensure an optimal site experience, LinkedIn members can have a maximum of 30,000 1st-degree connections.  2nd-degree connections are not limited in number.
Before you go
You can attract lots of new connections if you post regularly on Linkedin. We advise you to share your knowledge and value with your connections. Sometimes, it can be a little hard to attract connections and other users to engage with your content!
For that reason, we created Linkboost!
Linkboost is an automation tool that helps you reach a LinkedIn audience 10 times bigger than normal for your content and posts. With automated boosting, you can get a huge burst of engagement on Linkedin in a short space of time.
Now you know how to start getting huge engagement with your posts. To do this, simply:
1. Install the Linkboost chrome extension
2. Join pods according to your niche, or create your pod
3. Start adding your LinkedIn posts to get likes and comments from other users
If you're ready to start getting a huge engagement on your LinkedIn profile, then download the Linkboost extension and get your free account. On our free plan, you will be able to boost 3 posts/month, no credit card asked.