Get ready for your dream job: Set Up LinkedIn Job Alerts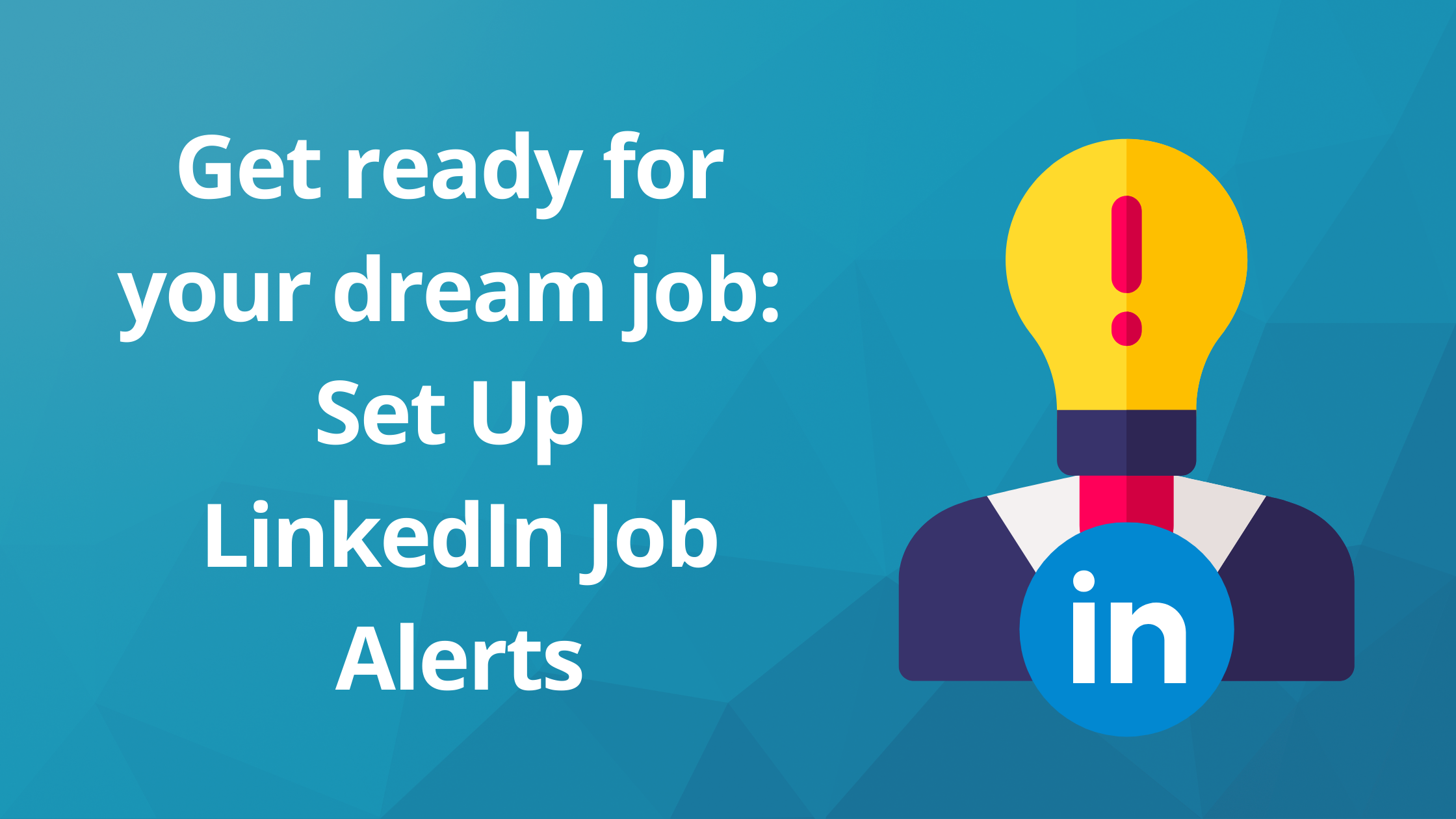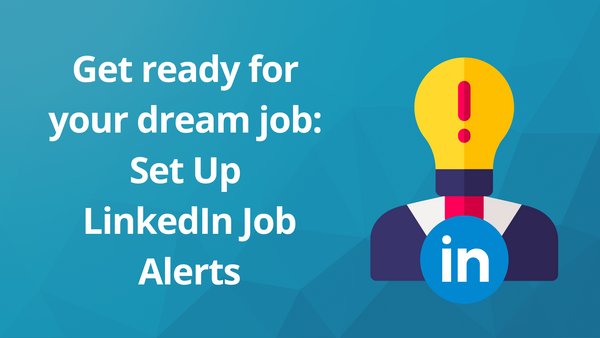 Linkedin can be a highly valuable tool for networking, job search, and hiring, as it allows people to keep up with new opportunities in their field.
The best way to be one step ahead is by using LinkedIn job alerts. This post is going to cover how to create job alerts on Linkedin, why job alerts are important, and some tips that'll help you increase your chances of being hired for your dream job using a job alert.
How to Create Job Alerts On LinkedIn
To create job alerts on Linkedin, go to the Jobs tab on your LinkedIn homepage. On the jobs tab, you can search by category or location and narrow your options using filters.
This is a job search for a marketing manager in Los Angeles who´s at a mid-senior level.
To save this particular job search as a job alert, click on the Job Alert button to toggle it on.
LinkedIn allows users to customize the job alert based on the frequency. You may want to receive your job alert and Linkedin notifications on a daily or weekly basis.
And also, would you like to be notified through email notifications or both? Once your preferences are entered in successfully, click Save, and voila! This is how you create job alerts on Linkedin.
Why it is important to set up LinkedIn job alerts.
We will discuss four reasons why it is important to use LinkedIn job alerts.
Don´t miss the opportunities
The most important reason to use the job alerts is that you never know when your favorite company is going to be hiring, and with what position they'll need to have open!
That's why it´s so crucial to take advantage of LinkedIn job alerts - the sooner you are alerted about the job, the better your chances are.
Save a ton of time
Immediately after you create job alerts, you will start receiving new job postings that interest you in your inbox.
This means no more wasting time doing the same filters and scrolling through countless job opportunities.
And because the hiring manager may have posted about a position that is specific to your field, LinkedIn's job alert makes sure that they only send relevant opportunities straight into your inbox.
If you are employed, keep a low profile
Job searching after a regular workday is time-consuming and you may not always find the newly posted positions.
Actively looking for a job even when you're already employed can be tricky.
Luckily, you can use the job alerts to stay tuned with new opportunities while you are still employed.
Boost your chances of being hired
A mind-blowing statistic: twenty-five percent of jobs are filled with candidates who applied within the first two days of a posting. More than half of jobs go to people who apply in the first week.
The sooner you answer a job alert, the better your chances are. Using the job alerts, you will have more time to research the company and more time to prepare in case of an interview.
When you create job alerts, you can catch the employer's attention right after they post a new job, and your application has a greater chance of getting noticed.
Practical tips to take advantage of Linkedin Job alerts
Make your LinkedIn profile shine.
According to a recent survey of hiring managers, 71% conduct immediate online screenings of the job seekers before moving forward with interviews. Their go-to social media is LinkedIn, so make sure your LinkedIn homepage is up to date.
To make the most of your job alert strategy, please take a minute to try to represent yourself in the best way. Make sure you show all the relevant skills required, experienced, and place.
Use your summary section to give a detailed description of who you are and what you want. Pro tip: use keywords relevant to job descriptions.
Find a friend
If you have an internal contact within the company, ask them for a good word on your behalf.
Simply having a referral from an employee can make you stand out as the best candidate.
If you don't have anyone at your dream company, but still want to work there, reach out to recruiters and HR representatives for an informational interview.
Build social proof through your content
Linkedin is the place to share your expertise with your network. You can share your insights, case studies and publish any research you've conducted in your industry.
Having strong industry knowledge and unique viewpoints can make you more appealing to recruiters.
One of the best ways to build authority and social proof is through engagement in your content. If your post has more than 100, 200 likes and some comments, this can attract the recruiter's attention.
You can always encourage engagement prompting your colleagues to like and comment. But the best way to automate and consistently having posts with higher engagement is by using online tools such as Linkboost.
With Linkboost you can generate qualified engagement on your posts and 10x the usual outreach.
Still not familiar with Linkboost? Watch this intro video to learn the basics!
Ready to get started? Click here and try it out!