7 Chrome Extensions for Linkedin to Marketing Effortless in 2021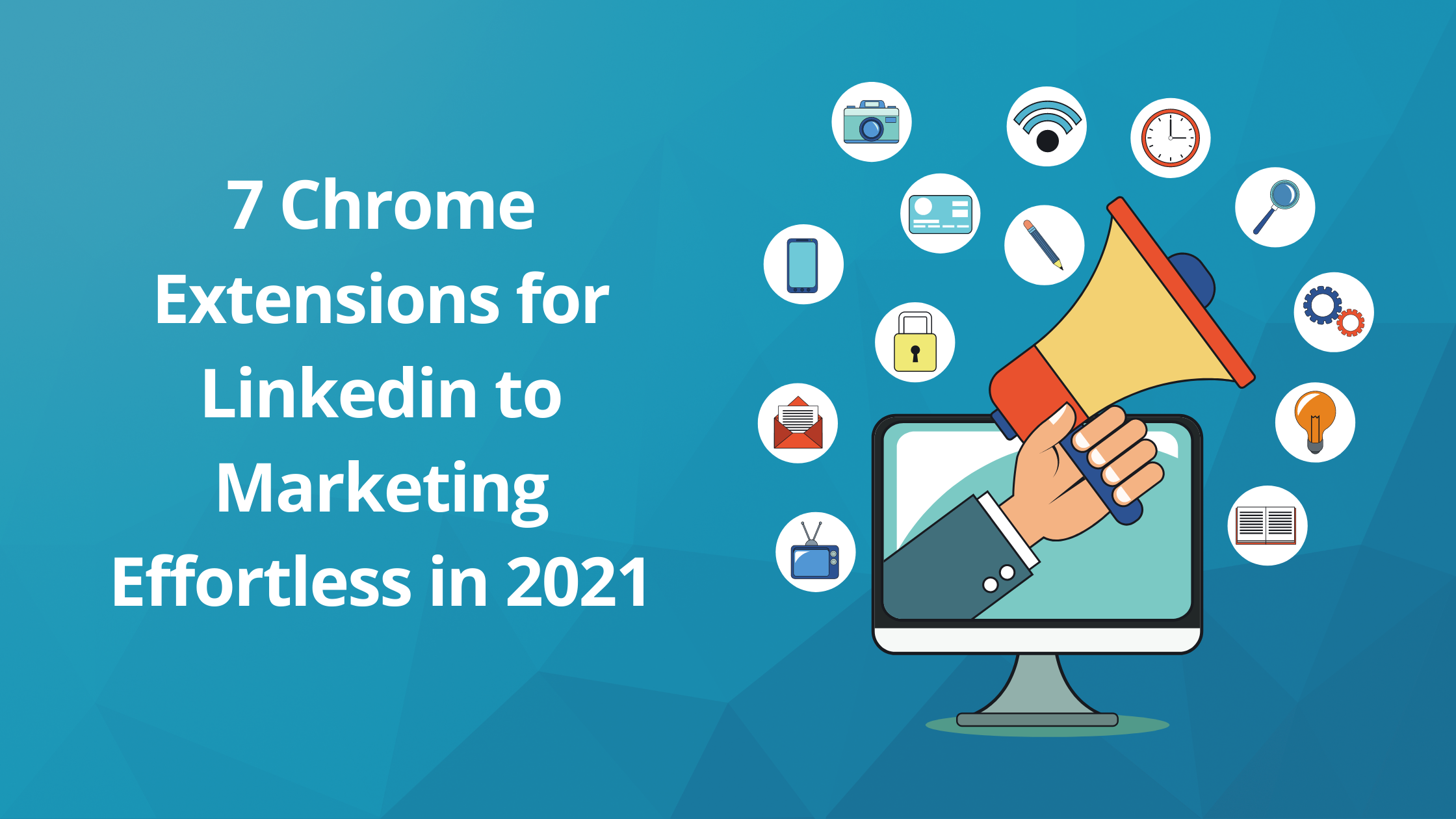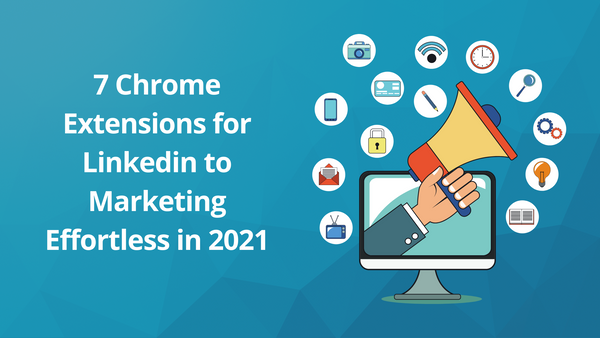 LinkedIn is a great social media platform for professionals. It allows you to connect with people in your industry and make meaningful connections that could lead to future business opportunities. However, LinkedIn doesn't offer many features that will help you market yourself as an individual or generate leads through the site. That's where Linkedin chrome extensions come into play!
There are hundreds of cool tools for LinkedIn, but I'll show you our 7 top LinkedIn Chrome extensions for 2021.
You write amazing content on LinkedIn, but no one sees it.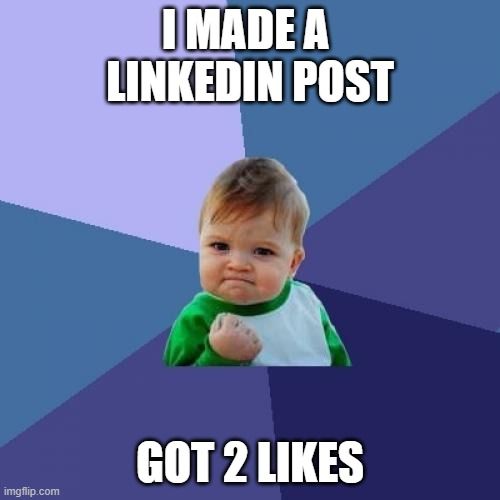 Linkedin is a great platform to get your content in front of the right people and build relationships with them, but there are two problems.
First, you can't really reach out to all those people unless you know them personally or have a lot of connections yourself.
Second, even if you do manage to get some visibility using paid ads or influencers' posts about your brand/product/service, most of that traffic will leave your page without any further interaction and won't convert into leads or customers - because they don't know who you are yet!
Linkboost helps solve these issues by getting hundreds of likes and comments for each post from other LinkedIn users who want to support their peers (and make money doing so). The more engagement your post gets from others in our marketplace network, the more exposure it gets on LinkedIn's newsfeeds which means more views for everyone.
Linkedin engagement pods are the best way to increase your content reach.
You can always encourage engagement prompting your colleagues to like and comment. But the best way to automate and consistently having posts with higher engagement is by using a tool such as Linkboost.
With Linkboost you can generate qualified engagement on your posts and 10x the usual outreach.
Still not familiar with Linkboost? Watch this intro video to learn the basics!
Ready to get started? Click here and try it out!
Pricing
Linkboost can be used on a regular linkedin account and has a free tier that allows you to boost 3 linkedin posts/month. The premium plan starts from 19 USD/month and lets your boost posts on an everyday basis.
The Shield analytics app helps brands boost engagement on Linkedin, providing many statistics and custom analytics that you can't find on your Linkedin console.
The Chrome extension measures performance of content, hashtags, and posts in order to help users understand their audience (including regions, companies, and occupations) and figure out the best days and times to post their content.
While this particular chrome extension may be more popular for individuals who are looking to build a brand, it can also be helpful for smaller companies that want to get insights into who is consuming their content.
Based on Shield's analytics and statistics, companies can form a cohesive LinkedIn content strategy, including posting using the right hashtags at the right times that can best promote what they have to offer, allowing them to connect with the right audience.
Pricing
Shield offers various rate plans starting at $6 per month, which include a 10-day free trial.
Linkedin is a great repository for lead generation, but it doesn't make for the best lead management.
This is where Leadjet can help you. Leadjet is a chrome extension that helps sales and marketing professionals prospect by automatically adding LinkedIn prospects in a single click to a CRM without having to take the time to enter the data manually.
Leadjet quickly adds information like a prospect's name, company, job title, email, phone number, and more from LinkedIn directly into your CRM of choice.
Leadjet integrates with some popular CRM available on the market such as:
Salesforce
Pipedrive
Hubspot crm
Copper
It's such a great tool if your team uses an external CRM to sell and close deals.
Pricing
Leadjet plans starts from €20/month and users get their first 14 days free
Wiza can turn any LinkedIn Sales Navigator search into a clean list of verified emails, ready for outreach.
This chrome extension may be best for professionals that are focused more on quantity than quality, needing access to a large number of emails in a particular region or field.
This Linkedin chrome extension makes it easier than ever before for professionals who need access to as many contacts in their field or industry.
In just one hour you can find 2,000 new email addresses with Wiza and have them all neatly organized. Linkedin lead generation just became a breeze!
For best results, users should also have to have a Linkedin account with LinkedIn Sales Navigator. Searches can be filtered by things like region, job title, industry, experience, languages spoken, and more.
Then, it's easy to export results to a CSV or Excel sheet. Before the list of emails is exported, Wiza verifies these emails, meaning users shouldn't have any) bounceback on their contact data.
Pricing
Wiza offers monthly plans, or you can pay just $0.15 per valid email. New users can get their first 20 emails for free.
Lusha is a free Google Chrome extension that extracts the emails (and personal phone numbers) from LinkedIn profiles while you're on the site.
It's super easy to use; just download the extension, then when you're on LinkedIn, a small icon will appear in the top right corner.
When you want to extract an email, click the icon and you'll be given their contact info—just like that!
The Linkedin chrome extension has all the tools you need to find your prospects and contact them.
Say for instance, if you want to get in touch with PayPal CEO Dan Schulman, just click that little Linkedin icon and in seconds you have his work email address; plus a ton of information about his job role, company revenue, etc
In my opinion, Lusha is the best chrome to get contact information on Linkedin. We could find some contacts from leads from Linkedin on Lusha that other tools such as Wiza, Drop contact and Hunter could not find at all.
For email discoverability, we always go using this tool.
Also, Lusha Extension allows you to push your prospect's contact information straight to your CRM of choice (and your list of choice), this is going to speed up your prospecting process, and keep your CRM tidy.
Pricing
This sales tool has a free tier that will give 5 credits/month to discover the contact of any Linkedin user.
The professional plan starts at 99 USD/month that will give you 100 credits/month.
Dux soup is also chrome extension for Linkedin Automation but the approach is a little bit different from Waalaxy. The extension essentially becomes your virtual assistant to your linkedin profile.
Dux-Soup automatically engages with the prospects you select on LinkedIn. It endorses their skills, sends them personalized connection requests and multiple, delayed, personalized direct messages.
With a convenient user interface and some helpful features, like sales navigation and lead generation, this is one Linkedin Chrome extension worthwhile to install. This tool will practically put your linkedin network on auto pilot.
Here's a list of this tool's functions:
Auto-visit linkedin account
Auto-skip previously visited profiles
Auto-message 1st-degree connections
Auto-endorse connections
Auto-follow any profile
Sending auto-invites with a personalized message
Visit profiles lists
Improve linkedin search
Visit previously tagged profiles
Filter different fields like 'Premium Members', 'Job Seekers', 'Influencers', 'Open Link members', and 'CRM imports'
Workflow integrations with other platforms (only for Turbo plan users)
Pricing
There are three plans for you to choose from: Starter, Professional, and Turbo. The professional plan starts at 11.25 USD/month a very reasonable price.
Waalaxy is a LinkedIn automation tool where you can create drip campaign scenarios to follow up on leads after they've accepted your connection invite or at least seen the previous message.
This tool can be used for expanding your network, driving sales, and sharing content effortlessly.
Your sales teams will save a considerable amount of time that would have otherwise been spent on LinkedIn expanding your reach.
This browser plugin is best suited for individual workers in the field, founders, marketers and recruiters to send personalized bulk messages as well as automatic visiting and following business professionals.
One of the premium features of Waalaxy is its Scenario functionality. This allows you to automate actions, such as visit/follow/connection request/message, between them. This means that you can create real follow-up sequences as you would do with regular emails.
The only difference is that instead of email addresses, you use LinkedIn profiles, which have better response rates.
The tool offers the following functions:
Visit and follow profiles
Email export/import as CSV
Send personalized bulk messages
Send bulk connection requests
Send bulk invitations
Automated marketing scenarios
Triggers & CRM integrations
In comparison to Dux-Soup, Waalaxy offers automated marketing scenarios, and a more advanced automation for Linkedin outreach.
But, there is no option to auto-endorse, which is featured by Dux-Soup.
Pricing
Waalaxy pricing starts at $25.00 as a flat rate, per month. They do not have a free version but they offer a 7-day free trial.
How to choose your perfect set of LinkedIn chrome extensions
Linkedin chrome extensions listed above are some examples of Linkedin chrome extensions for marketing, generating leads and prospecting.
The seven LinkedIn automation tools have useful features and help save time when using LinkedIn, but be sure to use caution when using them.
LinkedIn can be a powerful tool for marketing if you know the best way to use it. Use these Chrome extensions to help make this task easier and more effective. With these powerful tools, you can get qualified leads that will help drive sales or expand your network.